The first edition of the survey (TeO1) in 2008-2009 shed light on a large number of issues concerning the role of origins in the processes of integration, discrimination and identity construction within French society. Analyzed by hundreds of researchers in France and abroad, the survey has been the basis for a large number of scientific publications. Nearly 150 were listed at the end of 2015.
A collective book (available in English) was published in 2016 and brings together the most important findings of the survey. 
Diversity of migration status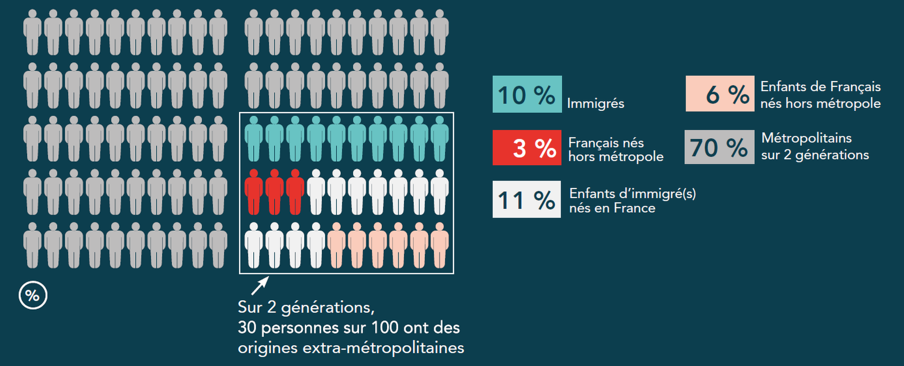 French citizens reporting that they are not perceived as French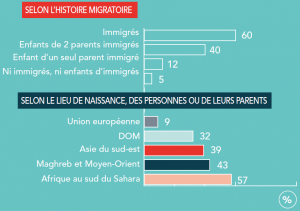 The TeO survey is the only national survey that provides information on the feelings of belonging of people living in France and also records how they feel they are perceived by others.
The results show that people with French nationality sometimes feel that they are not perceived and treated as French.
For example, 32 percent of natives of French overseas department (DOM) and their children who live in metropolitan France say that they are not perceived as French.
What is measured in TeO that cannot be found in other surveys?